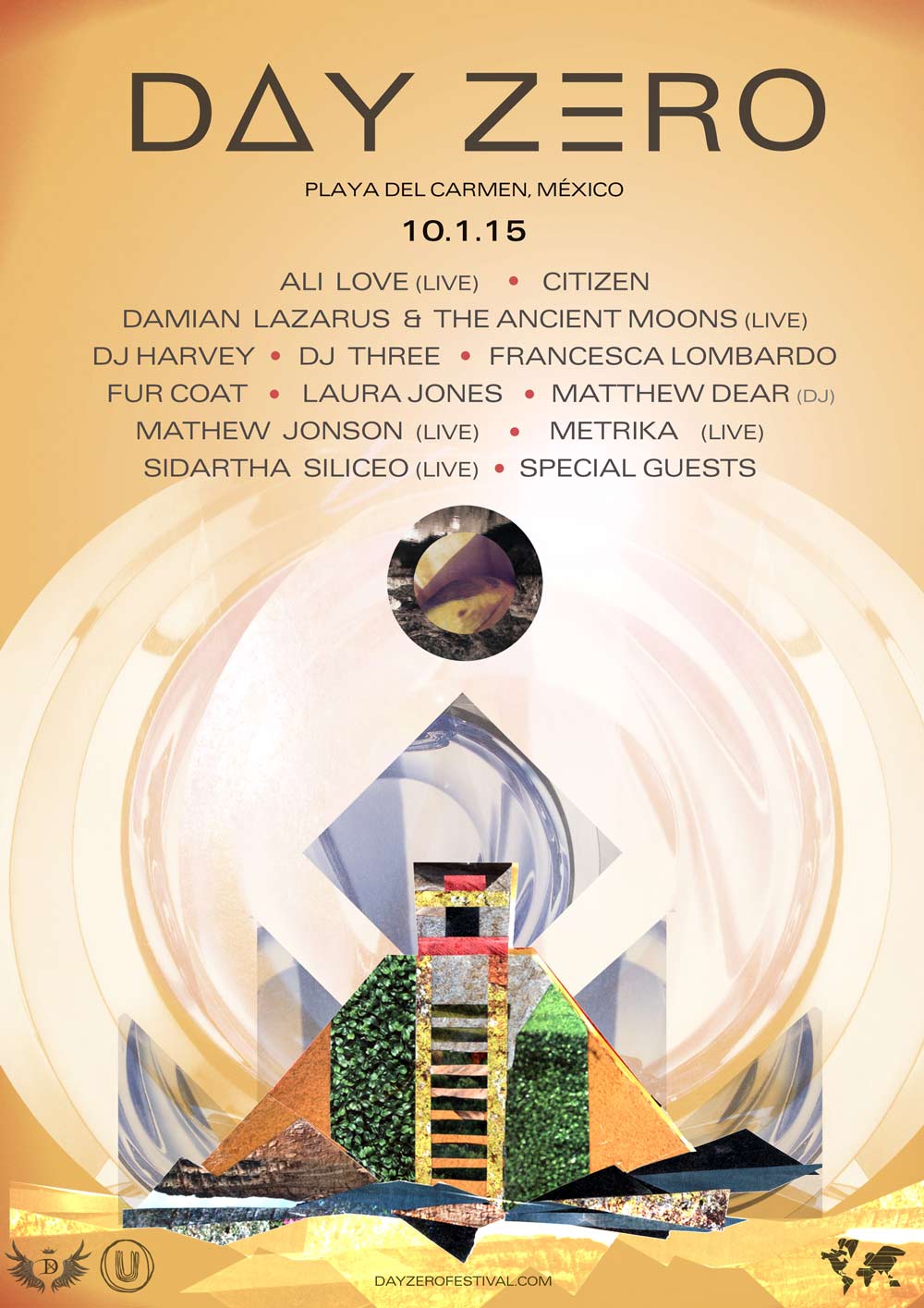 Crosstown Rebels' mind­expanding and alternative Day Zero festival returns for a third instalment on 10th January 2015.
Taking place the jungle wilderness near Playa Del Carmen, Mexico, the event gathers the cream of electronic music talent from around the globe to perform over twenty­ two hours.
The event also features elaborate ancient rituals and ceremonies from local Mayan communities, hundreds of performers, activities such as sunrise yoga,
firewalking and stargazing with astronomers, all giving a rich and insightful taste of this mystical wonderland.
Previous episodes have featured artists including Massive Attack, Trentemoller, Totally Enormous Extinct Dinosaurs, Thievery Corporation, Jamie Jones, Tiga, Magda, Infinity Ink, Art Department, Acid Pauli and many more. 2015 promises to deliver even more inspiring talent and recreate the magic of this spiritual gathering.
Watch video from last years edition to get an idea of what DAY ZERO experience is all about.
We suggest full sound and full screen
Warning: count(): Parameter must be an array or an object that implements Countable in /customers/3/a/c/dayzerofestival.com/httpd.www/2015/wp-includes/class-wp-comment-query.php on line 399